Water Well Drilling Service
To meet the demand of a variety of different clients and project needs, we offer a range of water well construction techniques that offer maximum flexibility and capability. We have experience working in many different environments and can offer you the best solution to your particular needs. See below for more information about our capacity in this field. 
Trailer-mounted rigs
BushProof is operating different compact hydraulic drilling rigs developed by PAT for both DTH-Hammer and rotary drilling. The rigs are usually set up with a centrifugal 14 Hp mud pump (1,000 litres/min at 6 bar) or 360 cfm / 12 bar air compressor. Specs: PAT 301T & PAT 421 enables drilling in all soft and hard rock formations; air / mud rotary drilling (4″-10″); DTH-Hammer (4″-6″1/2), maximum depth 200 m. Allows to build wells of 75 to 200 mm diameter.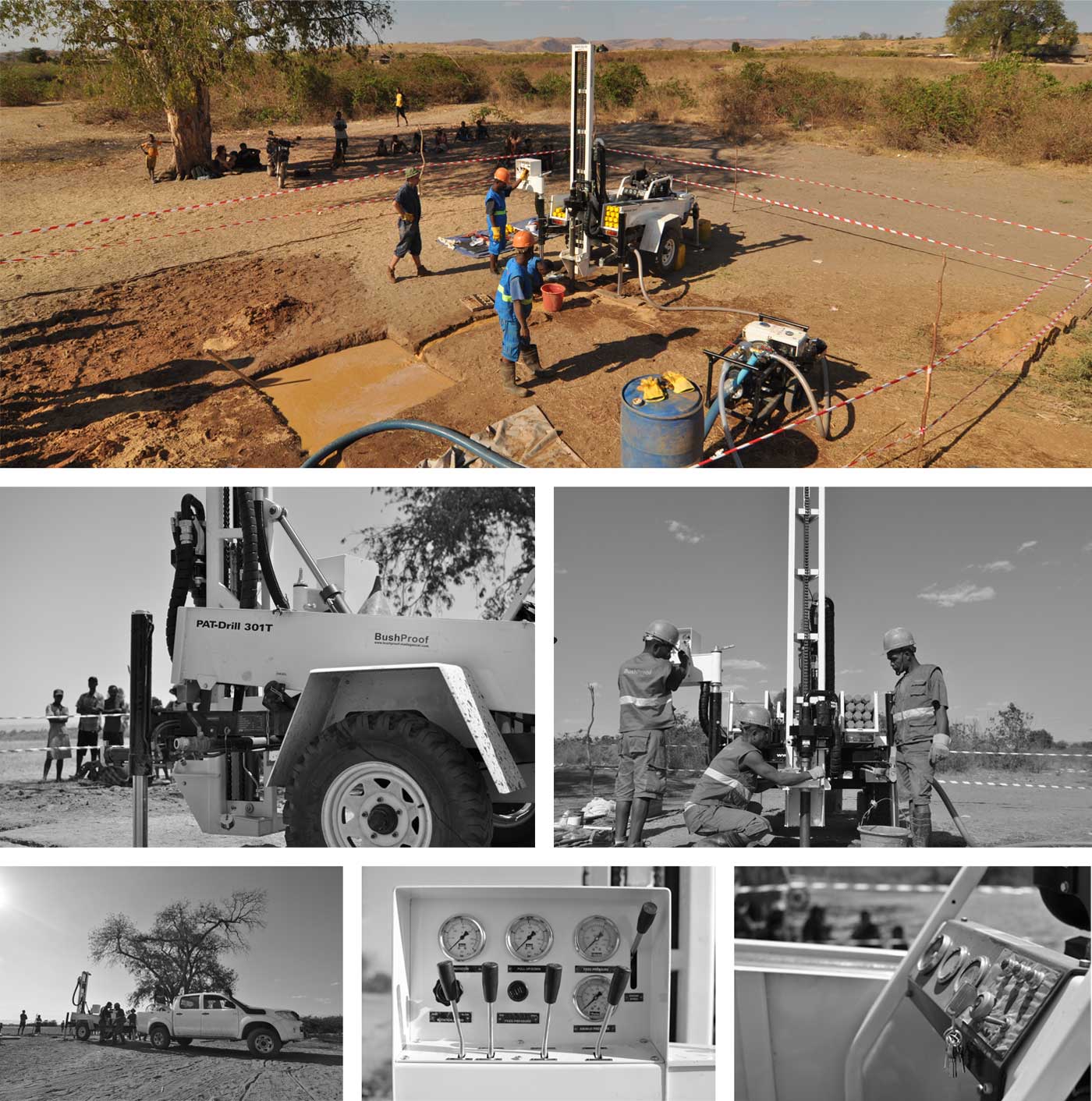 Light rigs
BushProof is also using a semi-manual operated, lightweight and portable rig developed by PAT. Specs: PAT 201, mud rotary drilling in alluvium to soft rock formations; borehole diameter 4″-8″ (100-200 mm), maximum depth 60 m. Allows to build wells of 75 to 140 mm diameter.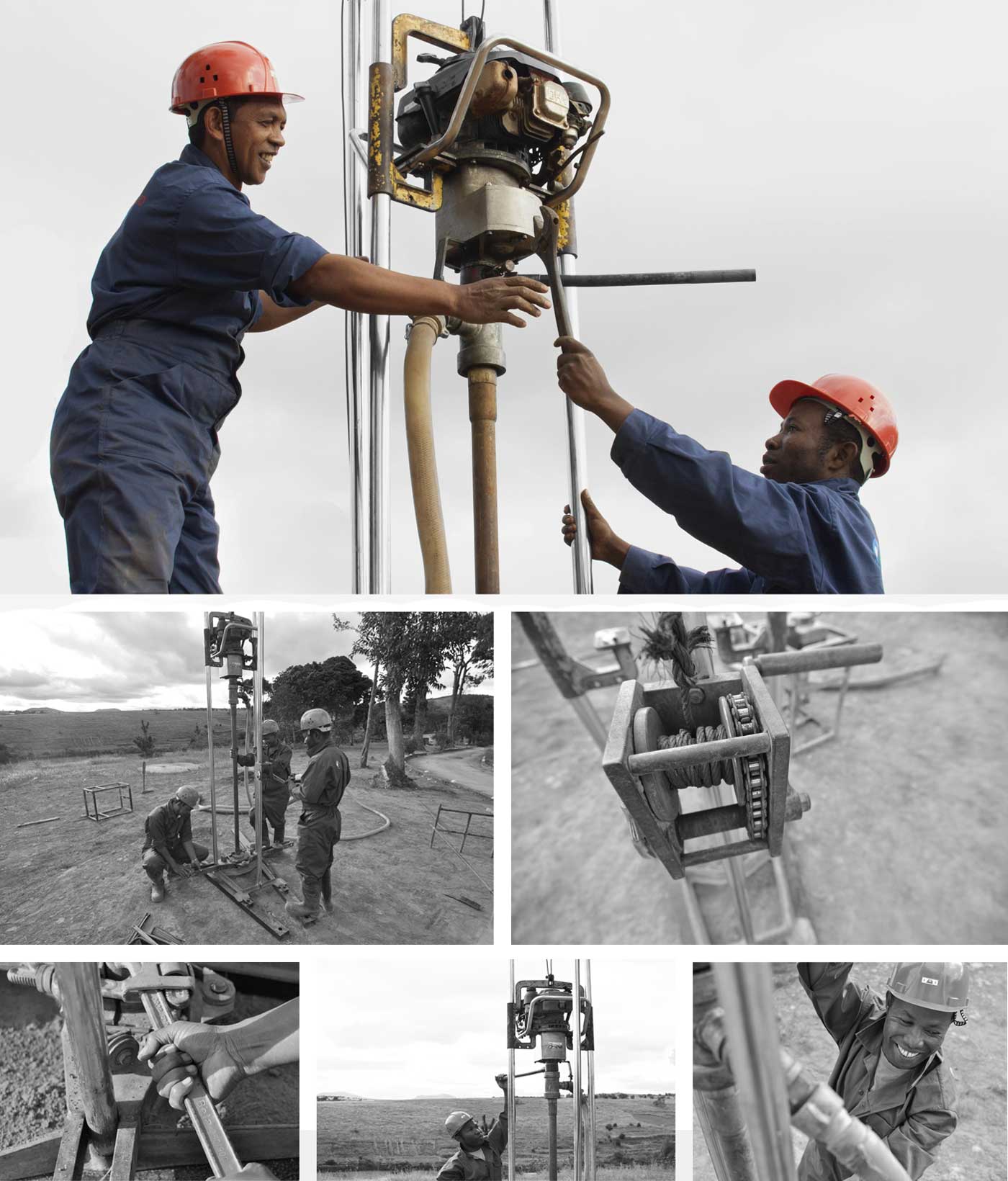 Manual drilling
The Madrill technique (MAnual DRILLing) has been developed and tested by BushProof in Madagascar. It integrates the best parts of the EMAS and rota sludge techniques. The material is lightweight, inexpensive, and easy to transport to remote locations. Specs: suitable for all types of soils excluding hard rock formations; 150 mm diameter borehole; 75 mm PVC casing and screen; natural or artificial gravel pack; maximum depth of 30 m; suitable for hand pump abstraction.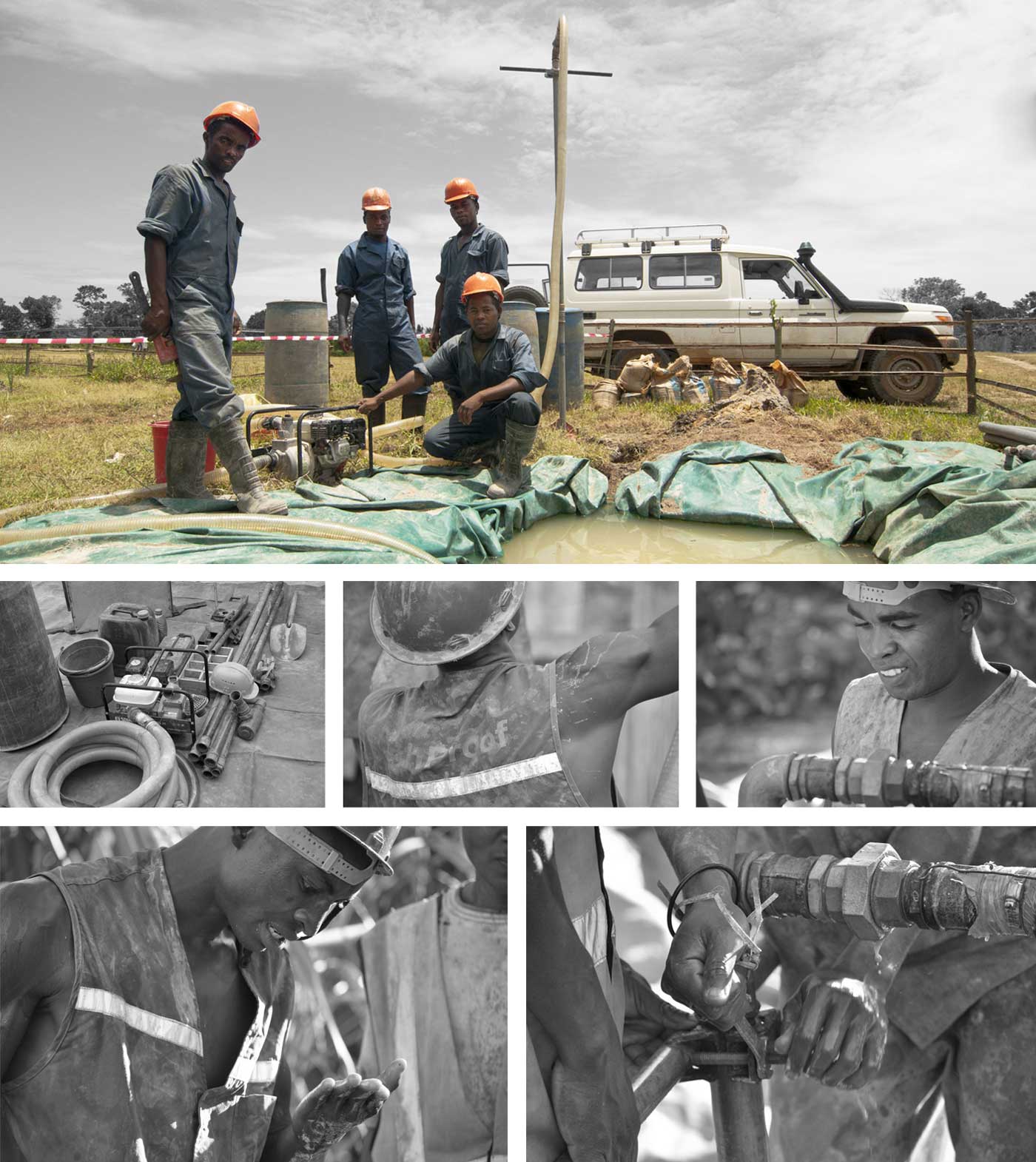 Jetting
Well jetting is a simple, low-cost and very rapid method for well construction in sandy shallow aquifers. BushProof has years of experience in implementing jetting campaigns and has conducted research proving the viability of this method. Specs: suitable for sandy aquifers with shallow water table; 63 mm PVC casing and screen; geotextile liner; maximum depth of 10 m; suitable for hand pump abstraction.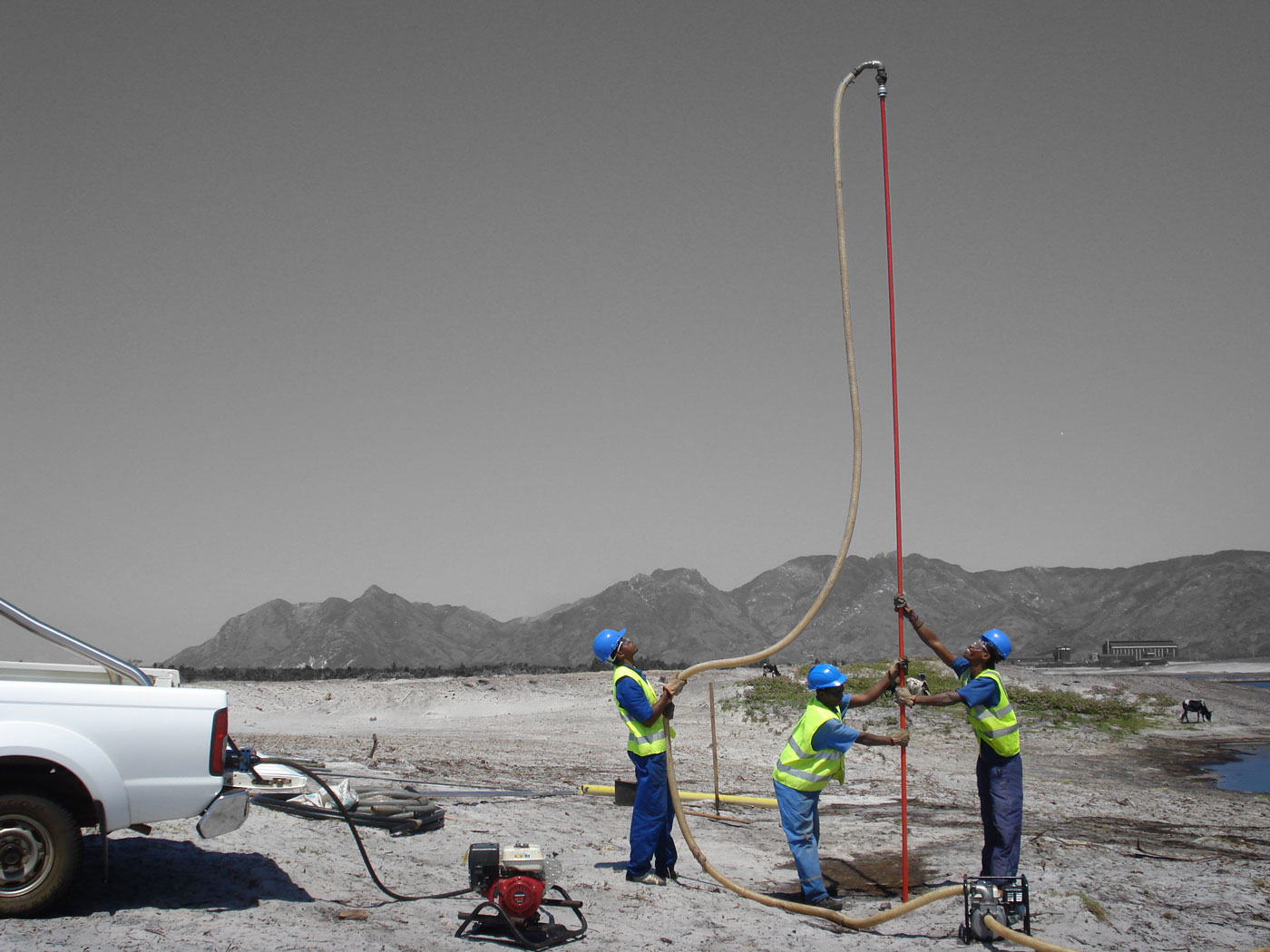 Hand-dug wells
BushProof is able to construct lined hand-dug wells if required. Our wells are constructed with reinforced concrete rings and/or curved concrete blocks. 
Well protection
We have a variety of custom well head designs that protect the well equipment, and include the cover slab, pump support and drainage channel.