Water Well Drilling Service
To meet the demand of a variety of different clients and project needs, we offer a range of water well construction techniques that offer maximum flexibility and capability. We have experience working in many different environments and can offer you the best solution to your particular needs. See below for more information about our capacity in this field. 
Trailer-mounted rigs
BushProof is operating different compact hydraulic drilling rigs developed by PAT for both DTH-Hammer and rotary drilling. The rigs are usually set up with a centrifugal 14 Hp mud pump (1,000 litres/min at 6 bar) or 360 cfm / 12 bar air compressor. Specs: PAT 301T & PAT 421 enables drilling in all soft and hard rock formations; air / mud rotary drilling (4″-10″); DTH-Hammer (4″-6″1/2), maximum depth 200 m. Allows to build wells of 75 to 200 mm diameter.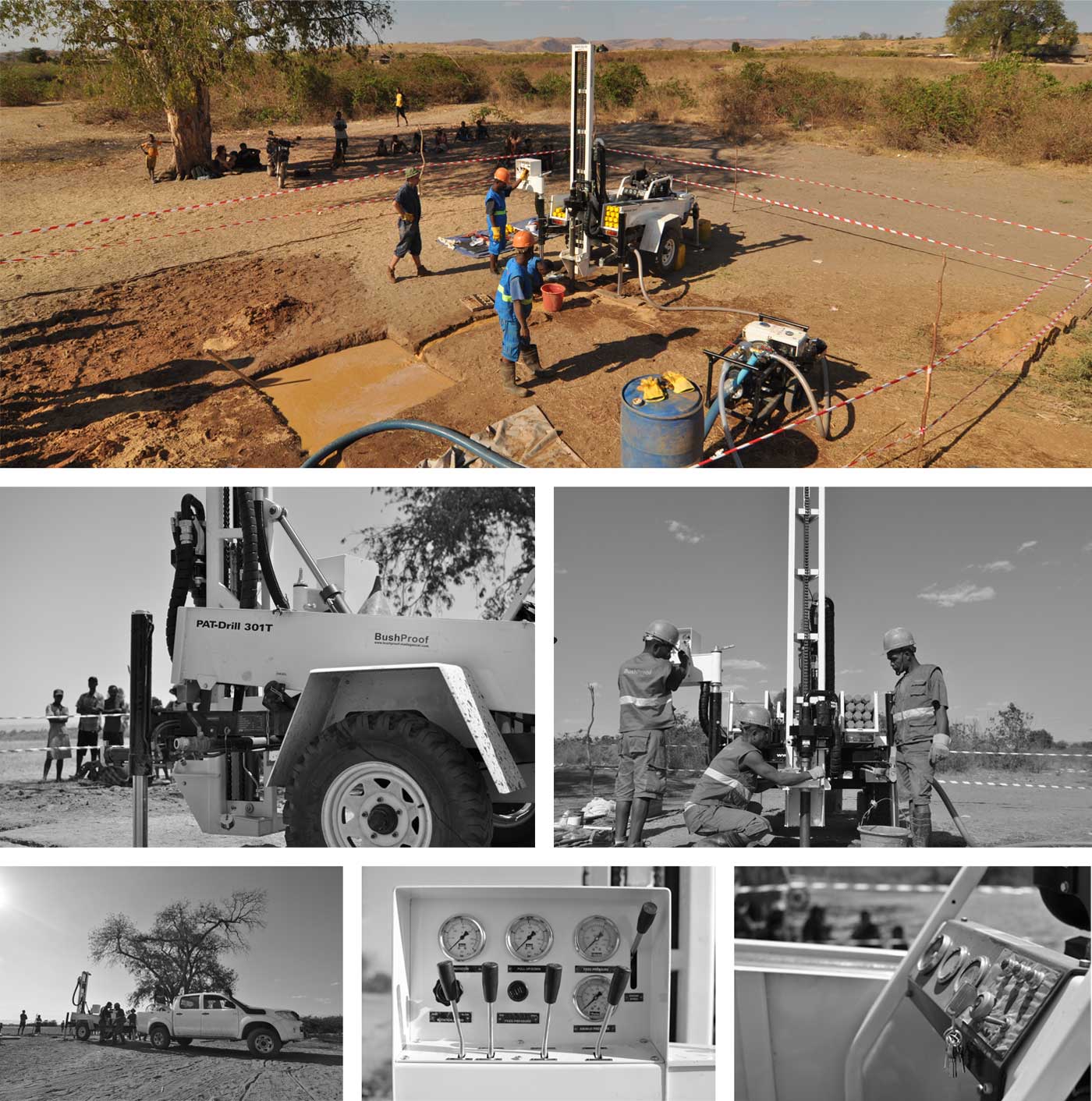 Light rigs
Manual drilling
Jetting
Hand-dug wells
Well protection